Leaving the walls of Volterra, after a short walk along the Pisan provincial road, you reach the Hotel Antica Badia.
The rooms of the structure are equipped with every comfort that makes resting pleasant after interesting visits to the surrounding areas. The strategic position of the Hotel allows you, in fact, to spend a holiday in complete freedom among itineraries and naturalistic excursions in uncontaminated Tuscany, among visits to historic centers or museums of international importance, or more simply to have fun during the numerous cultural events or re-enactments historical ones that the city of Volterra offers to its visitors.
The Hotel Antica Badia, which takes its name from the ancient monastery located nearby, offers numerous other services. The guest who comes to Tuscany and decides to spend a holiday period at the Hotel Antica Badia in Volterra will be able to appreciate the family welcome and availability that distinguish the management, and will reconquer the pleasure of living on a personal scale man, with other rhythms and away from stress.
For an ideal and complete breakfast you will also find wholemeal, light and organic food products.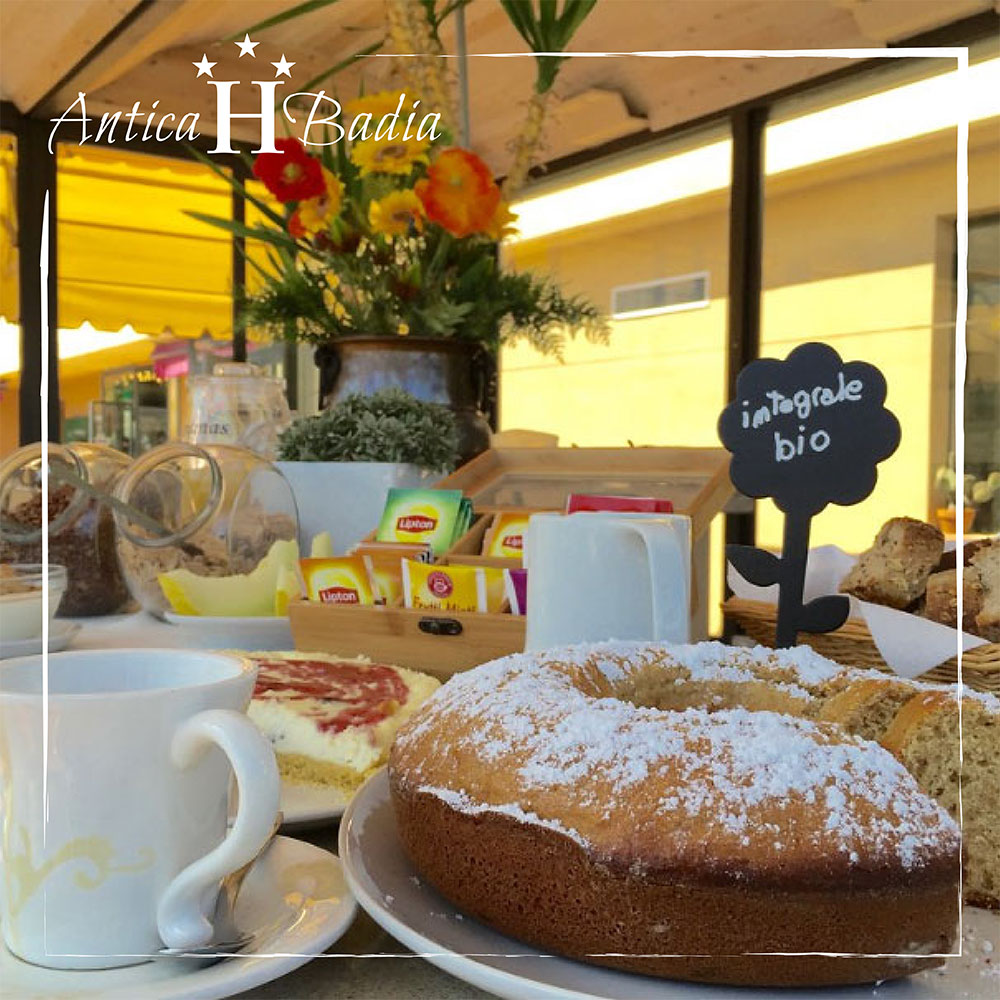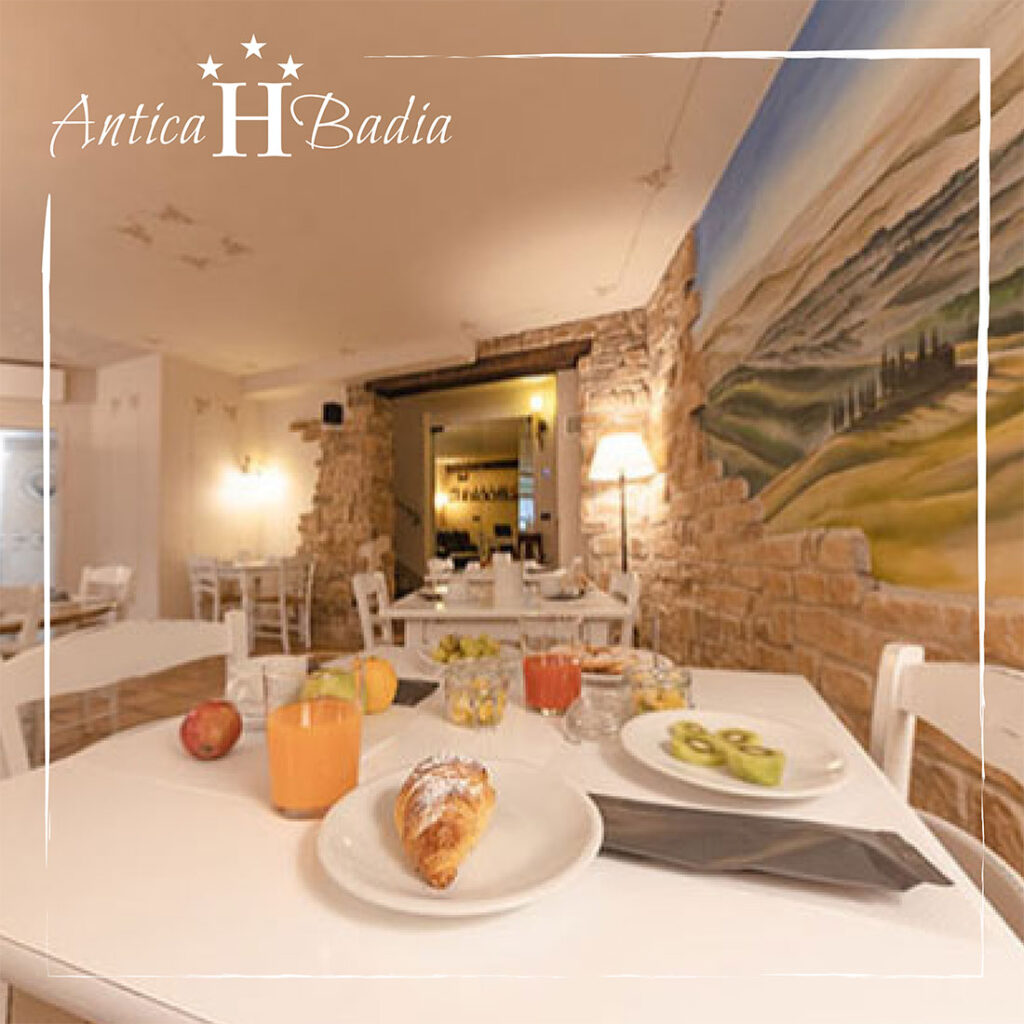 Collocato in un ambiente rustico ma accuratamente arredato ospita il ricco buffet della colazione ed alla sera offre pietanze tipiche della tradizione culinaria toscana. I servizi di ristorazione sono serviti solo su richiesta e su prenotazione.
Al mattino troveranno quindi posto una gran varietà di dolci, yoghurt, marmellate, focacce, pane, affettati, formaggi al taglio, frutta fresca.
La sera sarà particolarmente interessante assaporare oltre che una fantasiosa portata di antipasti e stuzzichini, la pasta fatta in casa, la zuppa alla volterrana, la cacciagione o delle semplici grigliate.
Tutte le pietanze potranno trovare maggiore apprezzamento se abbinate ai gustosi vini locali, sia bianchi (ad esempio la Vernaccia di San Gimignano), che rossi come il Chianti Gallo Nero.
Hotel
Garden
Bar
Rooms
Breakfast